Posts Tagged 'NY'
Friday, August 1st, 2014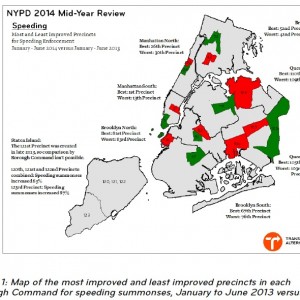 TRANSPORTATION ALTERNATIVES
Despite two decades of steady declines,traffic fatalities remain an epidemic in New York City. More people are killed in traffic than are murdered by guns;traffic crashes are the foremost cause of preventable death for New York City children and, after falls,the primary cause of injury-related death for older New Yorkers.
In February 2014, Mayor Bill de Blasio launched a Vision Zero initiative –with the goal of eliminating traffic fatalities and serious injuries in New York City by 2024 –which the New York Police Department embraced wholeheartedly, instructing all precinct commanders to increase enforcement of the most dangerous traffic violations.Increased enforcement remains a central element to achieving Mayor de Blasio's Vision Zero goal.
View this complete post...
Polls
Polls
Is the administration moving fast enough on Infra issues? Are Americans prepared to pay more taxes for repairs? Should job creation be the guiding determination? Vote now!
Blog
The Infra Blog offers cutting edge perspective on a broad spectrum of Infra topics. Frequent updates and provocative posts highlight hot button topics -- essential ingredients of a national Infra dialogue.
---