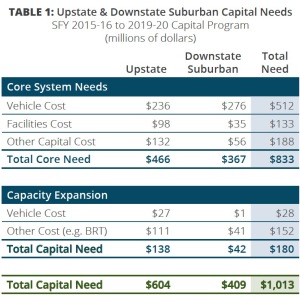 NEW YORK PUBLIC TRANSIT ASSOCIATION, INC.
This report presents the infrastructure needs of urban area transit systems in Upstate New York and in Downstate Suburban Counties (other than the transit services operated by the MTA). There are over 100 transit systems that provide public transportation service outside New York City. These systems operate in nearly every county of the state and transport more than 550,000 people each day.
View this complete post...