Show Us Your Infra!
Posted by Infra on Wednesday, September 23rd, 2015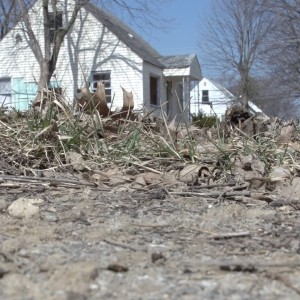 University of Michigan landscape architect Joan Nassauer, a professor in the School of Natural Resources and Environment, leads a pilot project to design and build new forms of green infrastructure on vacant properties in Detroit's far-west-side Cody Rouge neighborhood. Four "bioretention gardens" that capture and hold stormwater are under construction now on sites where abandoned homes were razed.
View this complete Show Us Your Infra! submission...
Login and
Show Us Your Infra!
Polls
Polls
Is the administration moving fast enough on Infra issues? Are Americans prepared to pay more taxes for repairs? Should job creation be the guiding determination? Vote now!
Blog
The Infra Blog offers cutting edge perspective on a broad spectrum of Infra topics. Frequent updates and provocative posts highlight hot button topics -- essential ingredients of a national Infra dialogue.
---