Show Us Your Infra!
Posted by Infra on Thursday, February 2nd, 2017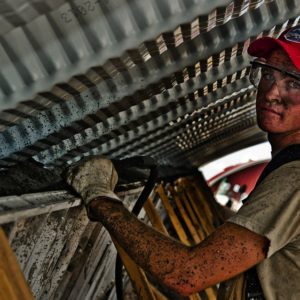 Now, our infrastructure needs another upgrade, and an entire sector of workers who haven't recovered from the recession need jobs. Infrastructure repair can create those jobs. It has happened before, but will it happen again? And when the dust has settled, will America be satisfied with the results?
View this complete Show Us Your Infra! submission...
Login and
Show Us Your Infra!
Polls
Polls
Is the administration moving fast enough on Infra issues? Are Americans prepared to pay more taxes for repairs? Should job creation be the guiding determination? Vote now!
Blog
The Infra Blog offers cutting edge perspective on a broad spectrum of Infra topics. Frequent updates and provocative posts highlight hot button topics -- essential ingredients of a national Infra dialogue.
---