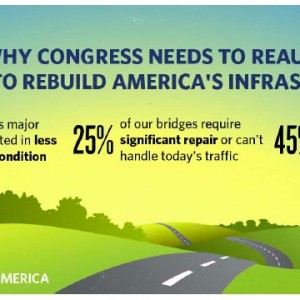 THE WHITE HOUSE: NATIONAL ECONOMIC COUNCIL & THE PRESIDENT'S COUNCIL OF ECONOMIC ADVISORS
A high quality transportation network is vital to a top performing economy. Investments by previous generations of Americans – from the Erie Canal in 1807, to the Transcontinental Railroad in 1869, to the Interstate Highway System in the 1950s and 1960s – were instrumental in putting the country on a path for sustained economic growth, productivity increases, an unrivaled national market for good and services, and international competitiveness. But today, current estimates indicate that America's transportation infrastructure is not keeping pace with demands or the needs of our growing economy, for today or for future generations.
View this complete post...