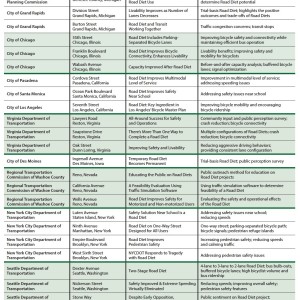 UNITED STATES DEPARTMENT OF TRANSPORTATION
A Road Diet is generally described as removing vehicle lanes from a roadway and reallocating the extra space for other uses or travelling modes, such as parking, sidewalks, bicycle lanes, transit use, turn lanes, medians or pedestrian refuge islands.
Road Diets have the potential to improve safety, provide operational benefits, and increase the quality of life for all road users. Road Diets can be relatively low cost if planned in conjunction with reconstruction or resurfacing projects since applying Road Diets consists primarily of restriping.
View this complete post...