Archive for the 'Roads' Category
Thursday, September 11th, 2014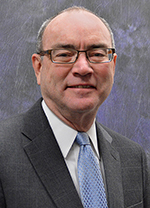 Frederick G. "Bud" Wright is Executive Director of the American Association of State Highway and Transportation Officials (AASHTO), a non-profit, non-partisan association which advocates transportation-related policies and provides technical services to support states in their efforts to efficiently and safely move people and goods. He has almost four decades of experience in both the private sector and as a top executive at the Federal Highway Administration.
"I think the most important thing for us right now is to preserve the investment that we have already made…You build a home and you don't just walk away from it for the next hundred years. You're going to have to make investments to not only maintain it, but to upgrade it."
View this complete post...
Polls
Polls
Is the administration moving fast enough on Infra issues? Are Americans prepared to pay more taxes for repairs? Should job creation be the guiding determination? Vote now!
Blog
The Infra Blog offers cutting edge perspective on a broad spectrum of Infra topics. Frequent updates and provocative posts highlight hot button topics -- essential ingredients of a national Infra dialogue.
---