Archive for the 'Roads' Category
Wednesday, June 11th, 2014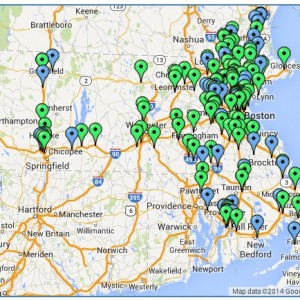 A new interactive map from massDOT pinpoints traffic incidents and scheduled road work throughout the state of Massachusetts. In addition to its useful information, another fascinating aspect of the roadwork map is the sheer volume of projects it shows taking place simultaneously. With everything from bridge inspection to highway paving on the daily docket, it's clear why road maintenance is more than a full-time job.
View this complete post...
Polls
Polls
Is the administration moving fast enough on Infra issues? Are Americans prepared to pay more taxes for repairs? Should job creation be the guiding determination? Vote now!
Blog
The Infra Blog offers cutting edge perspective on a broad spectrum of Infra topics. Frequent updates and provocative posts highlight hot button topics -- essential ingredients of a national Infra dialogue.
---