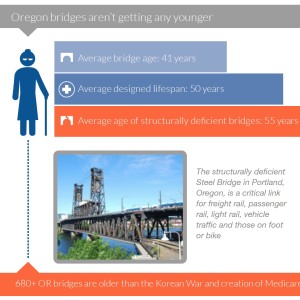 TRANSPORTATION FOR AMERICA
The average age of these sub-par bridges is 55 years — over the typical design life of 50 years and 14 years older than the average age of all Oregon bridges (41 years old). More than one in twelve Oregon bridges were built before 1948 — which means more than 680 bridges are older than the Korean War and creation of Medicare.
View this complete post...