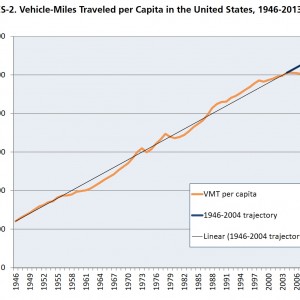 U.S. PIRG EDUCATION FUND
Americans drive no more in total now than we did in 2005, and no more on average than we did at the end of Bill Clinton's first term as president. The recent stagnation in driving comes on the heels of a six decade-long Driving Boom that saw steady, rapid increases in driving and congestion across the United States, along with the investment of more than $1 trillion of public money in highways…But even though the Driving Boom is now over, state and federal governments continue to pour vast sums of money into the construction of new highways and expansion of old ones—at the expense of urgent needs such as road and bridge repairs, improvements in public transportation and other transportation priorities.
View this complete post...