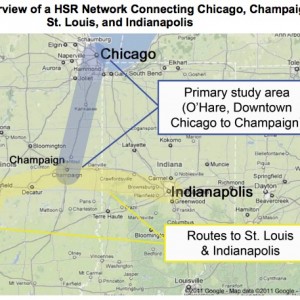 ILLINOIS DEPARTMENT OF TRANSPORTATION
In 2009, the U.S. Department of Transportation (U.S. DOT) unveiled a high speed rail vision for America that would complement existing transportation systems (e.g. highways, aviation, and regional and urban public transportation systems). These systems would span between 100 and 600 miles to safely, conveniently, and efficiently connect communities across America. They would create a foundation for economic growth in a more complex global economy, promote energy independence, improve safety and environmental quality, and foster livable communities. The U.S. DOT envisioned collaboration with the states to help plan and develop high speed rail in intercity passenger rail corridors.
View this complete post...