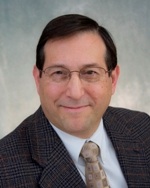 As of Oct. 2012, Frank Vacca has been the Chief Program Manager for the California High-Speed Rail Authority. In his role, Vacca leads technical and engineering teams as they focus on delivering the high-speed rail project.
"I believe California will be the first high-speed-rail system in North America…We've overcome all the legal challenges before us…We have the first billion-dollar contract, and the designs are mature enough to start construction…So there's nothing, no obstacles, in front of us right now."
View this complete post...