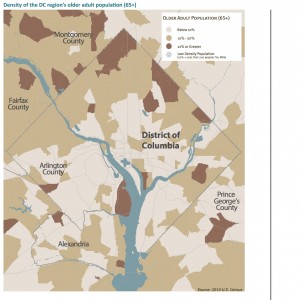 COALITION FOR SMARTER GROWTH
Baby boomers in DC, who are an estimated 17 percent of the District of Columbia's population, represent a growing older cohort. Both their presence and well being are important to sustaining vibrant and inclusive neighborhoods. The potential contributions to our neighborhoods by older residents are undermined without forward-thinking planning to address the growing and unique needs of our oldest residents.
View this complete post...