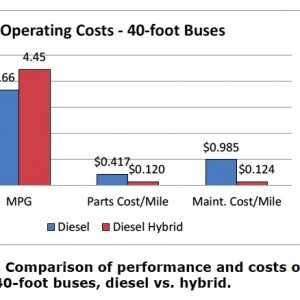 NATIONAL CENTER FOR TRANSIT RESEARCH
Florida transit agencies have been dealing with volatile fuel prices and changes in regulations regarding diesel engines and fuel. In addition, emphasis on reducing the overall consumption of fossil fuels has increased, as well as reducing carbon emissions by transit agencies. Florida transit agencies and funding entities continue to be under pressure to reduce operating costs and to run a more sustainable and environmentally friendly fleet in the urban environment. A popular strategy to pursue these goals has been the acquisition of alternatively fueled buses. However, higher reliance on alternative fuels has increased both capital and operating costs for some fixed route operators, and has created challenges for the widespread adoption of advanced transit technologies.
View this complete post...