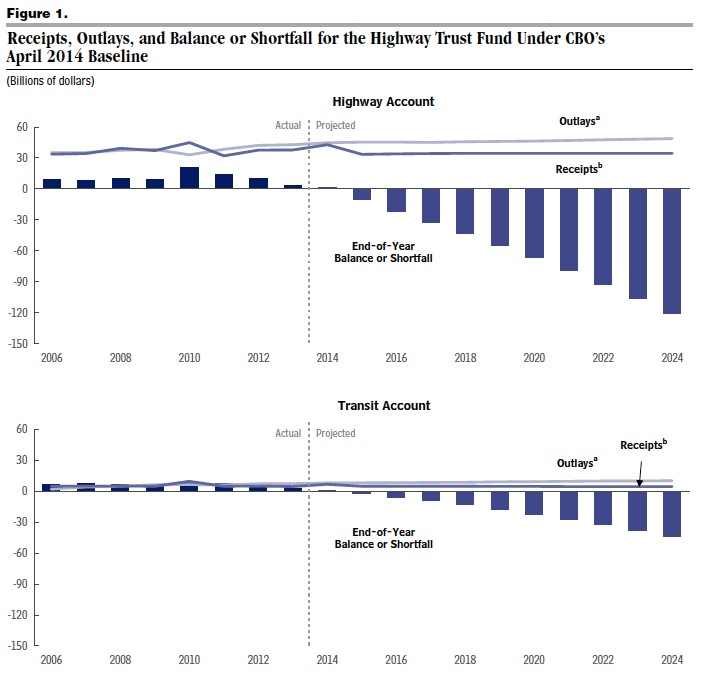 CONGRESSIONAL BUDGET OFFICE
The federal government spends more than $50 billion per year on surface transportation programs, mostly in the form of grants to state and local governments. Much of this spending is for highways and mass transit programs financed through the Highway Trust Fund. Those programs have an unusual treatment in the federal budget, and the way they are classified in the budget facilitates the spending of more money from the trust fund than there are dedicated revenues to support such spending. Those revenues come from excise taxes on the sale of motor fuels, trucks and trailers, and truck tires, and from taxes on the use of certain kinds of vehicles.
View this complete post...