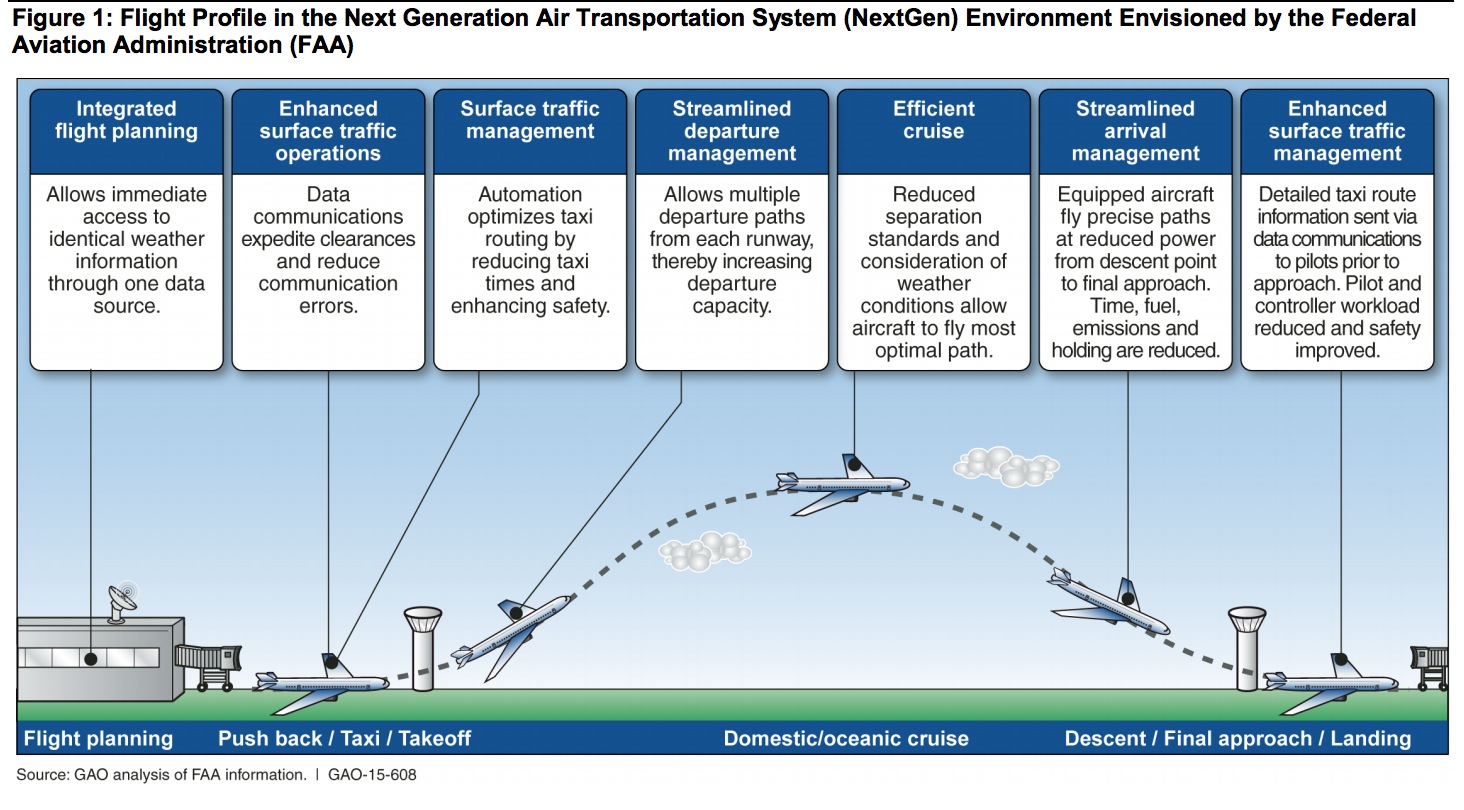 UNITED STATES GOVERNMENT ACCOUNTABILITY OFFICE
Aviation industry stakeholders GAO interviewed described various factors that may affect the interoperability of the Next Generation Air Transportation System (NextGen)—a complex, long-term initiative to modernize the U.S. air-traffic management (ATM) system—with other countries' ATM modernization efforts. Interoperability allows different ATM systems and procedures to accept and use each other's information and services for technical or operational purposes…GAO recommends that FAA conduct a comprehensive assessment of risks to NextGen's global interoperability and identify how this information will be used to mitigate risks and prioritize resources. In responding to a draft of the report, FAA agreed with the recommendations and discussed some of its ongoing risk assessment activities.
View this complete post...