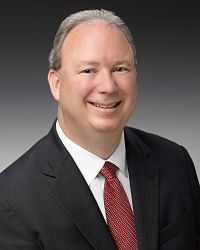 Michael P. Melaniphy is president and chief executive officer of the American Public Transportation Association (APTA) and president of the American Public Transportation Foundation. Melaniphy's entire career has been in public transportation, with more than 30 years of both public and private sector leadership experience.
"As a kid growing up you had a binary choice: you were either a bus kid or you were a car kid. You were one of the two. And you look at today's environment and it's a multi-modal environment. We have evolved as a society to understand that now it's about mobility choices…So as we look at what are the best utilizations of our scarce resources in a community, people are looking at the full assortment of choices, and as we look at the unbelievable growth that's going to come in the population set of this nation we've found that paving our way to a solution is not the best choice."
View this complete post...