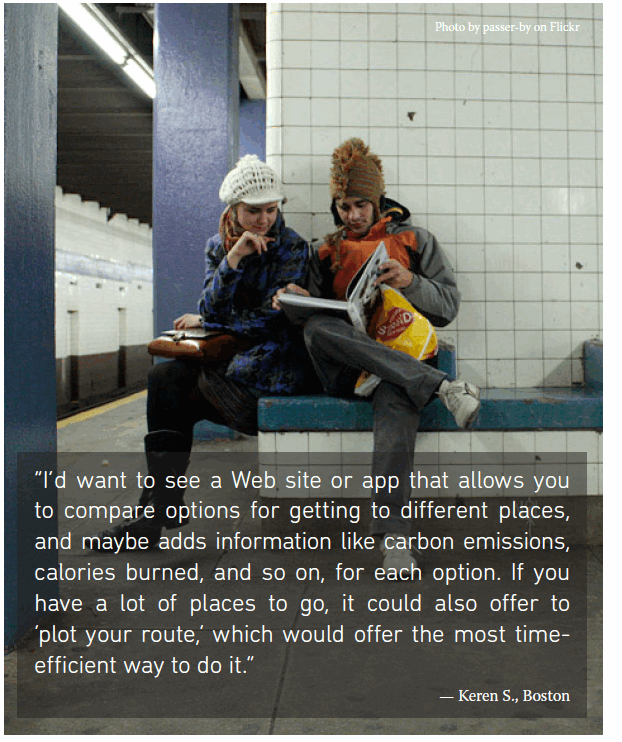 LATITUDE & NEXT AMERICAN CITY
In late 2010, Latitudeº asked 18 participants (10 from Boston, 8 from San Francisco) not to use their cars for one week. The vast majority of participants had ranked cars as their most necessary form of transportation, with the remainder using their cars at least weekly.
View this complete post...