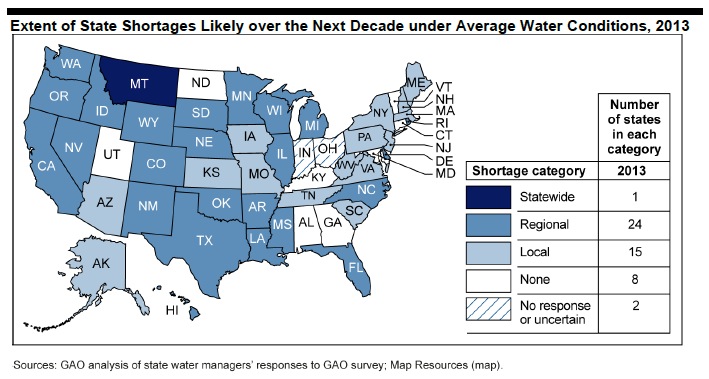 GOVERNMENT ACCOUNTABILITY OFFICE
The nation's water bodies have long supplied Americans with abundant freshwater, but recent events, such as the ongoing California drought, have focused attention on competing demands for this limited resource. In the United States, the states are primarily responsible for managing freshwater resources, and many federal agencies influence states' management decisions. In 2003, GAO issued a report providing an overview of trends in freshwater availability and use, as well as states' views on ways the federal government could assist states to help meet future water management challenges.
View this complete post...