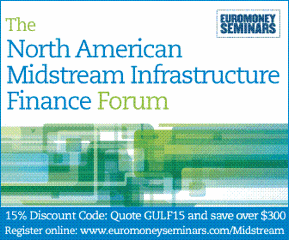 Euromoney Seminars proudly presents the North American Midstream Infrastructure Finance Forum, the only event focused on the financing of midstream energy assets.
Strong growth in North America's upstream business has dramatically altered the energy supply mix and created new opportunities for growth. To access new sources of conventional and unconventional supply, the midstream sector is hard at work to build out the infrastructure needed to transport, process, and store the oil and natural gas extracted from shale plays and bring product to market.
View this complete post...