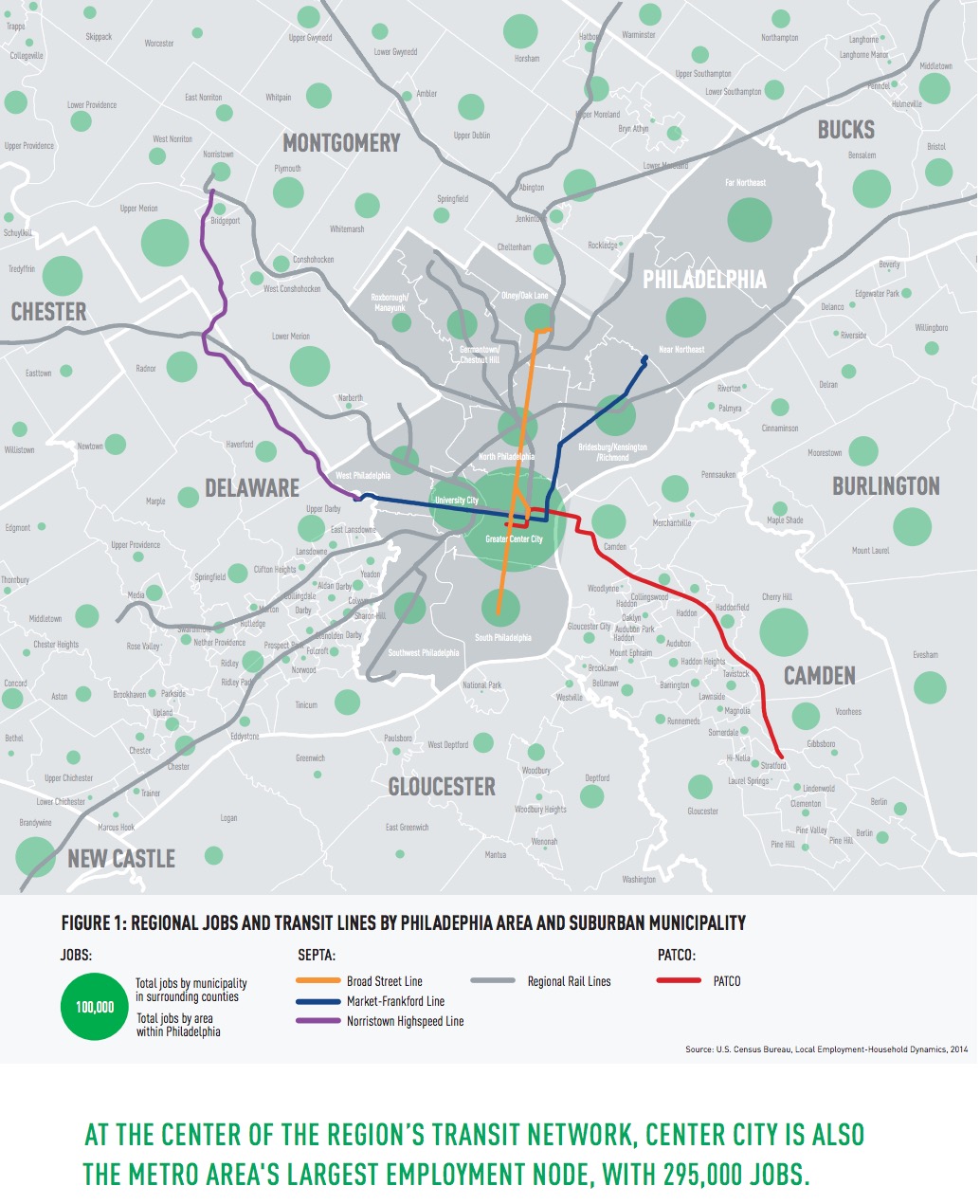 CENTER CITY DISTRICT
Transit is not just a convenience; it is essential to the density that enables Center City to provide 42% of all jobs in Philadelphia. If downtown workers relied on cars to the same degree as commuters across the region, then 295,000 workers would arrive each day in 227,150 cars. At 330 square feet per parking space, we would need a giant, surface parking lot of 2.6 square miles – larger than William Penn's original plan for the city (2.2 square miles river to river, Vine to South) – leaving little room for the office buildings, hotels, hospitals, universities, residences, cultural institutions, historic destinations, restaurants, retail shops and parks that define the diversity and create employment opportunities downtown.
View this complete post...