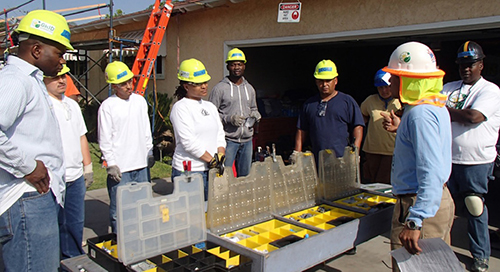 GRID ALTERNATIVES
VOTE SOLAR
CENTER FOR SOCIAL INCLUSION
There are many effective policy tools for supporting solar adoption among consumers at large, and nearly all of them help expand low-income access to solar power to some extent. However, fully enabling low-income solar participation requires policies and programs that are specifically designed to address the unique barriers faced by these communities. This guide provides an overview of those barriers, as well as underlying principles for successful programs, existing policy tools that can be used to create programs, and examples of state and local models that have successfully improved access.
View this complete post...