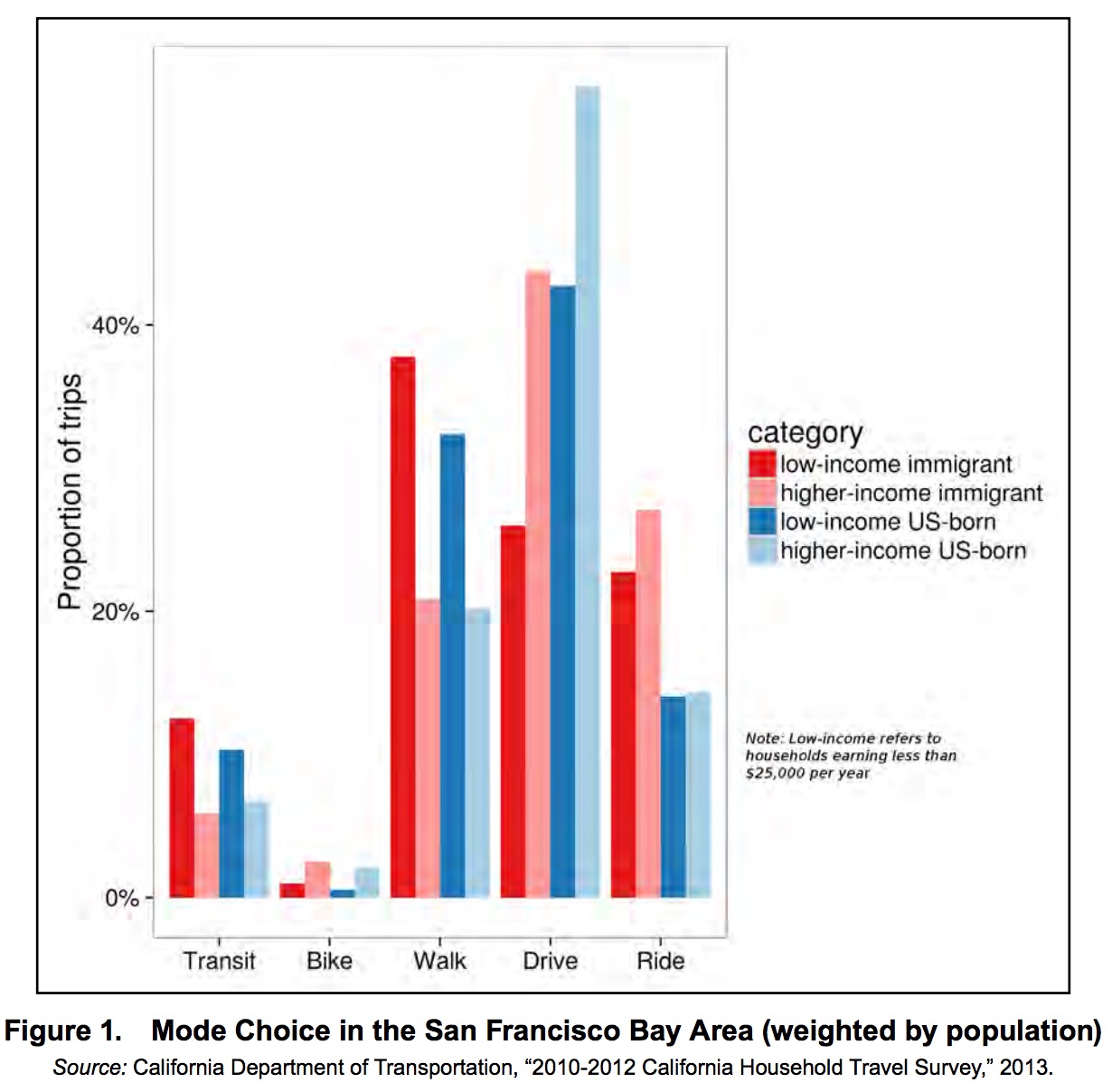 MINETA TRANSPORTATION INSTITUTE
Immigration to the United States is growing. Over the next four decades, many immigrants will come from Latin America with few resources, relying on public transit, bicycling, and walking to meet their transportation needs. Previous research on low-income immigrant travel has relied on national surveys and qualitative analysis, which underrepresent disadvantaged population groups and slower modes of travel, or are unable to speak to broader patterns in the population. This study addresses additional research needs by exploring the travel behavior and experiences of low-income immigrants.
View this complete post...