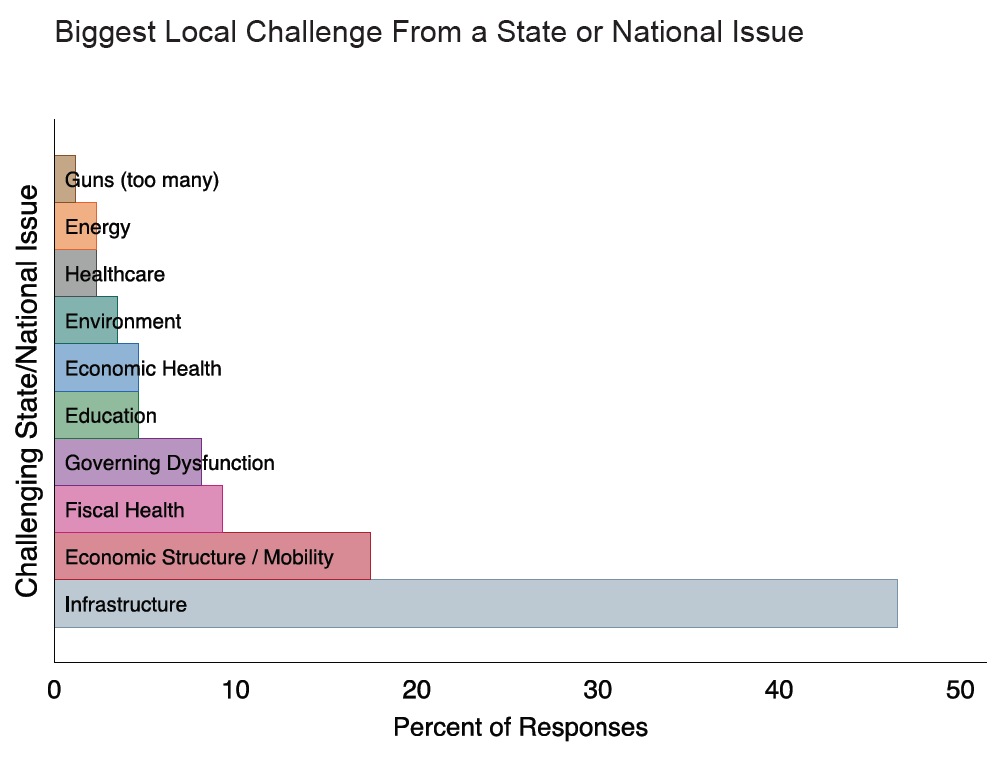 BOSTON UNIVERSITY
INITIATIVE ON CITIES
Mayors overwhelmingly believe that physical infrastructure is one of the greatest challenges facing their city. Mayors were asked to identify the greatest challenge they face which falls outside their control—in other words, a challenge that is typically the purview of other levels of government. "Think about the next five years and beyond. What ONE trend or issue that you primarily think should be a state and/or federal matter will pose the biggest challenge to your city?" Importantly, this question did not query mayors about challenges to their cities generally, which was explored in last year's report.
View this complete post...