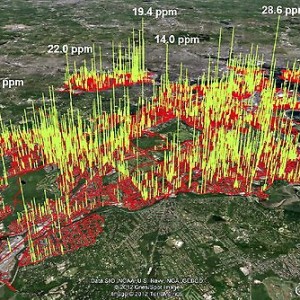 BOSTON UNIVERSITY DEPARTMENT OF EARTH AND ENVIRONMENT
Natural gas is the largest source of anthropogenic emissions of methane (CH4) in the United States. To assess pipeline emissions across a major city, we mapped CH4 leaks across all 785 road miles in the city of Boston using a cavity-ring-down mobile CH4 analyzer.
View this complete post...