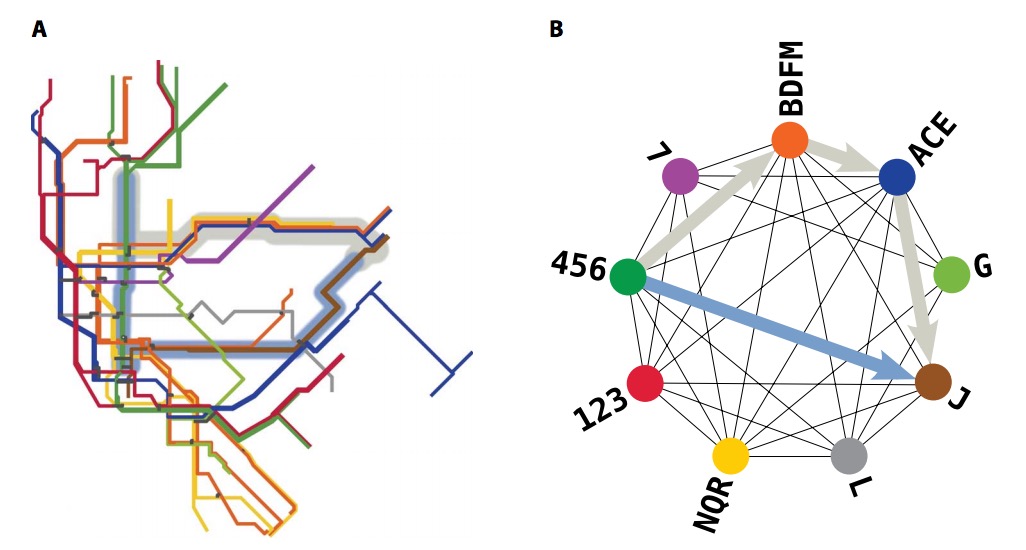 AMERICAN ASSOCIATION FOR THE ADVANCEMENT OF SCIENCE
Cities and their transportation systems become increasingly complex and multimodal as they grow, and it is natural to wonder whether it is possible to quantitatively characterize our difficulty navigating in them and whether such navigation exceeds our cognitive limits. A transition between different search strategies for navigating in metropolitan maps has been observed for large, complex metropolitan networks. This evidence suggests the existence of a limit associated with cognitive overload and caused by a large amount of information that needs to be processed. In this light, we analyzed the world's 15 largest metropolitan networks and estimated the information limit for determining a trip in a transportation system to be on the order of 8 bits.
View this complete post...