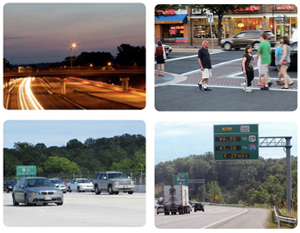 MARYLAND STATE HIGHWAY ADMINISTRATION
MARYLAND DEPARTMENT OF TRANSPORTATION
The Maryland State Highway Administration's (SHA) mobility related efforts in calendar year 2012 are highlighted in the 2013 Maryland State Highway Mobility Report. Mobility is a key performance area (KPA) at SHA which aims to "Support Maryland Economy and Communities with Reliable Movement of People and Goods". This report identifies successes, challenges, and strategies being utilized to improve the transportation services SHA delivers to Marylanders and the traveling public.
View this complete post...