Posts Tagged 'YouTube'
Tuesday, October 15th, 2013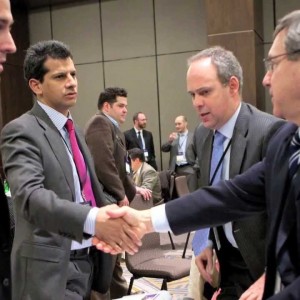 On October 29 – 31, 2013, over 500+ executives will gather at the 5th North American Strategic Infrastructure Leadership Forum, in Washington, DC to discuss the Top 100 infrastructure projects in North America. Total project values will exceed $500 billion. The North American Forum is a dynamic 2.5 day event, focused on infrastructure development in the US, Canada and Mexico, while facilitating business and promoting projects across the region.
View this complete post...
Polls
Polls
Is the administration moving fast enough on Infra issues? Are Americans prepared to pay more taxes for repairs? Should job creation be the guiding determination? Vote now!
Blog
The Infra Blog offers cutting edge perspective on a broad spectrum of Infra topics. Frequent updates and provocative posts highlight hot button topics -- essential ingredients of a national Infra dialogue.
---