Posts Tagged 'YouTube'
Tuesday, August 18th, 2015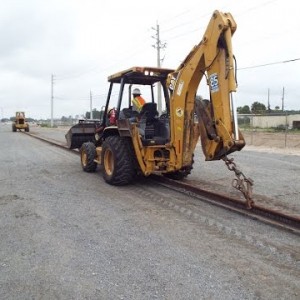 JAXPORT marked a project milestone today as construction workers placed the first rail lines for the new Intermodal Container Transfer Facility (ICTF) at Dames Point…JAXPORT's ICTF, which will be completed later this year, will allow the direct transfer of cargo containers between ships and trains, speeding up the shipment process and reducing the number of trucks on the road.
View this complete post...
Polls
Polls
Is the administration moving fast enough on Infra issues? Are Americans prepared to pay more taxes for repairs? Should job creation be the guiding determination? Vote now!
Blog
The Infra Blog offers cutting edge perspective on a broad spectrum of Infra topics. Frequent updates and provocative posts highlight hot button topics -- essential ingredients of a national Infra dialogue.
---