Posts Tagged 'YouTube'
Monday, November 24th, 2014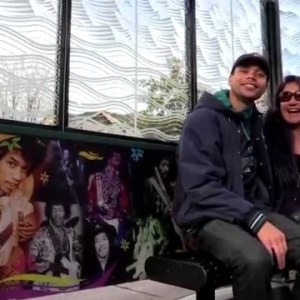 King County Metro Transit unveiled the Jimi Hendrix-themed bus shelter at 23rd Avenue and Massachusetts Street as part of its ongoing bus shelter mural program…Jimi Hendrix Park and the new Metro stop shelter are located in the heart of Seattle's vibrant Central District, a thriving multi-cultural community rich in heritage. Nestled adjacent to the Northwest African American Museum.
View this complete post...
Polls
Polls
Is the administration moving fast enough on Infra issues? Are Americans prepared to pay more taxes for repairs? Should job creation be the guiding determination? Vote now!
Blog
The Infra Blog offers cutting edge perspective on a broad spectrum of Infra topics. Frequent updates and provocative posts highlight hot button topics -- essential ingredients of a national Infra dialogue.
---