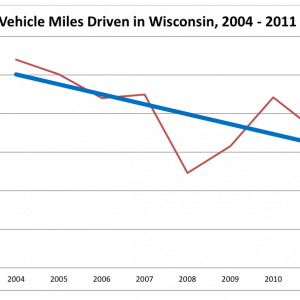 WISPIRG FOUNDATION
Wisconsin's demographic and transportation trends are changing. But, state transportation plans are not. Wisconsin continues to spend heavily on new road capacity and highway expansions, reflecting a decades-old assumption that we are continuing to drive more every year.
This report questions whether the state of Wisconsin might be wasting huge sums of taxpayer money on unnecessary projects by planning to invest heavily in new roads and highway expansions that are out of sync with population and travel behavior trends in the state. On the one hand, Wisconsin's population and its volume of driving grow at a relatively slow pace that has slowed over time.
View this complete post...