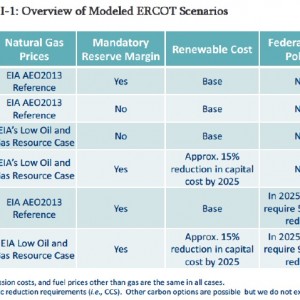 THE TEXAS CLEAN ENERGY COALITION
In the electrically-independent power system of Texas known as ERCOT, the evolution of the power sector is especially related to the development path for renewable energy and natural gas-fired power. With over 12,000 MW of installed capacity, Texas is the largest state producer of wind-powered electricity in the U.S. Wind resources in Texas are more than double the next two largest wind capacity states combined. At the same time, Texas is the leading U.S. producer of natural gas, and the state generates nearly half its electricity from natural gas plants, substantially more than it generates from coal or nuclear power. Texas also has abundant, high-quality wind resources and solar energy potential.
View this complete post...