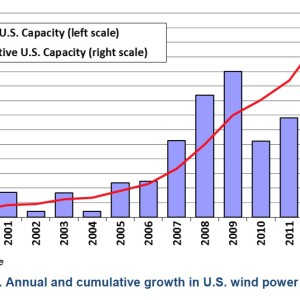 UNITED STATES DEPARTMENT OF ENERGY
Annual wind power capacity additions in the United States rebounded in 2014, and continued growth through 2016 is anticipated. Recent and projected near-term growth is supported by the industry's primary federal incentive—the production tax credit (PTC)—which is available for projects that began construction by the end of 2014. Wind additions are also being driven by recent improvements in the cost and performance of wind power technologies, which have resulted in the lowest power sales prices ever seen in the U.S. wind sector.
View this complete post...