Posts Tagged 'Wind Power'
Thursday, December 5th, 2013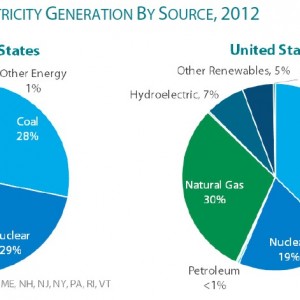 AMERICAN COUNCIL ON RENEWABLE ENERGY
With high electricity prices, a reliance on imported energy, and ongoing retirements of fossil fuel power plants, the Northeast has a strong incentive to develop local, renewable sources of energy. Aided by a well-established, supportive portfolio of policies in nearly every Northeastern state, the region ranks second in the nation for both solar power capacity and biomass power capacity. However, renewable energy capacity overall is lower than in the other regions profiled by ACORE's Renewable Energy in the 50 States report, with fewer large-scale renewable energy facilities like wind farms.
View this complete post...
Polls
Polls
Is the administration moving fast enough on Infra issues? Are Americans prepared to pay more taxes for repairs? Should job creation be the guiding determination? Vote now!
Blog
The Infra Blog offers cutting edge perspective on a broad spectrum of Infra topics. Frequent updates and provocative posts highlight hot button topics -- essential ingredients of a national Infra dialogue.
---