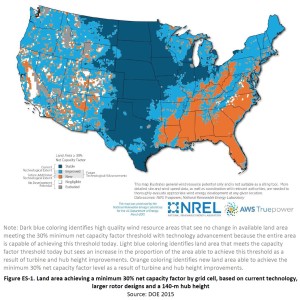 UNITED STATES DEPARTMENT OF ENERGY
Today, wind energy provides nearly 5% of the nation's total electricity generation. With 65 gigawatts (GW) deployed, utility-scale installations in 39 states, and wind power generation exceeding 12% in 11 of those states, wind is a demonstrated clean, affordable electricity resource for the nation. Research and industry experience indicate that wind can be deployed at higher levels while maintaining grid reliability.
View this complete post...