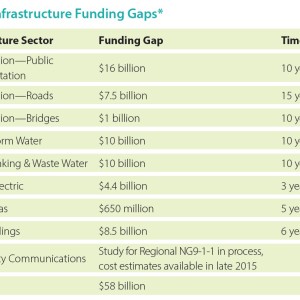 METROPOLITAN WASHINGTON COUNCIL OF GOVERNMENTS
The metropolitan Washington region's leaders have recognized the fundamental role infrastructure plays in the ability to maintain and improve the region. However, despite regional recognition of the importance of maintaining our infrastructure, infrastructure investment is often a challenge for many organizations. Officials at the federal, state, and local level must balance an enormous number of funding needs, and sufficient funds often are not available for infrastructure needs.
View this complete post...