Posts Tagged 'Washington'
Tuesday, April 28th, 2015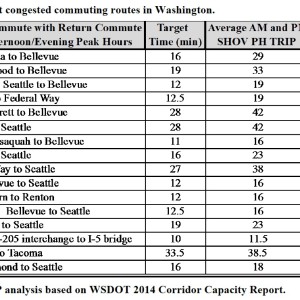 TRIP
Washington's residents and businesses require a high level of personal and commercial mobility. Population increases and economic growth in the state have resulted in an increase in the demand for mobility as well as an increase in vehicle miles of travel (VMT). To foster quality of life and spur economic growth in Washington, it will be critical that the state provide a safe and modern transportation system that can accommodate future growth in population, tourism, recreation and vehicle travel.
View this complete post...
Polls
Polls
Is the administration moving fast enough on Infra issues? Are Americans prepared to pay more taxes for repairs? Should job creation be the guiding determination? Vote now!
Blog
The Infra Blog offers cutting edge perspective on a broad spectrum of Infra topics. Frequent updates and provocative posts highlight hot button topics -- essential ingredients of a national Infra dialogue.
---