Posts Tagged 'Washington DC'
Friday, March 15th, 2013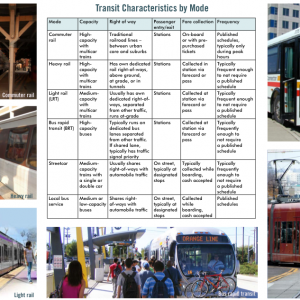 COALITION FOR SMARTER GROWTH
Without Metro, it's estimated our region would need approximately 710 lane-miles of additional highway lanes at a capital cost of $4.7 billion,1 causing severe impacts in terms of homes taken for highway expansion. Proximity to Metro is estimated to have sparked some $212 billion in regional real estate value2, and it's played a key role in helping older suburbs stave off the inner- suburban decline seen in other cities around the U.S. It's had a central role in the rebirth of Washington, D.C.
View this complete post...
Polls
Polls
Is the administration moving fast enough on Infra issues? Are Americans prepared to pay more taxes for repairs? Should job creation be the guiding determination? Vote now!
Blog
The Infra Blog offers cutting edge perspective on a broad spectrum of Infra topics. Frequent updates and provocative posts highlight hot button topics -- essential ingredients of a national Infra dialogue.
---