Posts Tagged 'Vimeo'
Monday, December 8th, 2014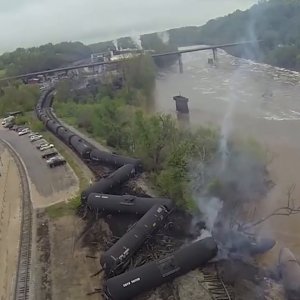 A train hauling two million gallons of crude oil from North Dakota had exploded in the Canadian town of Lac-Megantic, killing 47 people. Now regulators had to assure Americans a similar disaster wouldn't happen south of the border, where the U.S. oil boom is sending highly volatile crude oil every day over aging, often defective rails in vulnerable railcars.
View this complete post...
Polls
Polls
Is the administration moving fast enough on Infra issues? Are Americans prepared to pay more taxes for repairs? Should job creation be the guiding determination? Vote now!
Blog
The Infra Blog offers cutting edge perspective on a broad spectrum of Infra topics. Frequent updates and provocative posts highlight hot button topics -- essential ingredients of a national Infra dialogue.
---