Posts Tagged 'Vimeo'
Tuesday, September 9th, 2014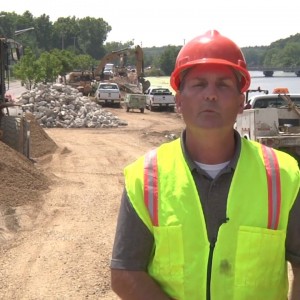 The Moores River Drive Project began in April of 2014. As a part of the project, the existing seawall will be removed and replaced with a sloping embankment along the shoreline. A pathway will also be installed along the embankment. Moores River Drive east of Waverly Road will be reconstructed from a four-lane boulevard to a two-lane road. Mt. Hope will be converted from a four-lane road to a three-lane road with bike lanes. The project will be complete in October 2014.
View this complete post...
Polls
Polls
Is the administration moving fast enough on Infra issues? Are Americans prepared to pay more taxes for repairs? Should job creation be the guiding determination? Vote now!
Blog
The Infra Blog offers cutting edge perspective on a broad spectrum of Infra topics. Frequent updates and provocative posts highlight hot button topics -- essential ingredients of a national Infra dialogue.
---