Posts Tagged 'Video'
Wednesday, December 3rd, 2014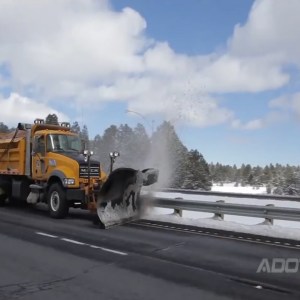 Winter has yet to officially arrive— however storms have already delivered snow as far south as the Carolinas and throughout the northwest. Keeping roadways safe and passable during inclement weather is a top priority for every state department of transportation. This week on Transportation TV our State to State Video takes you behind the wheel of an Arizona Department of Transportation plow truck. See what it takes to move tons of snow and ice each year and learn how motorists can do their part to make roadways safer during winter.
View this complete post...
Polls
Polls
Is the administration moving fast enough on Infra issues? Are Americans prepared to pay more taxes for repairs? Should job creation be the guiding determination? Vote now!
Blog
The Infra Blog offers cutting edge perspective on a broad spectrum of Infra topics. Frequent updates and provocative posts highlight hot button topics -- essential ingredients of a national Infra dialogue.
---