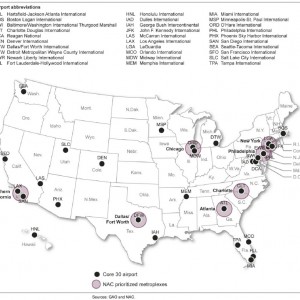 UNITED STATES GOVERNMENT ACCOUNTABILITY OFFICE
The Federal Aviation Administration (FAA) is pursuing key operational improvements to implement the Next Generation Air Transportation System (NextGen) in the "midterm," which is 2013 through 2018. These improvements focus on establishing Performance Based Navigation (PBN) procedures at key airports, but benefits could be limited in the midterm. PBN uses satellite-based guidance to improve air-traffic control routes (known as "procedures"). These procedures can deliver benefits to airlines, such as fuel savings and increased efficiency, particularly in congested airspace.
View this complete post...