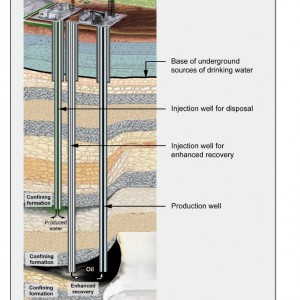 UNITED STATES GOVERNMENT ACCOUNTABILITY OFFICE
Every day in the United States, at least 2 billion gallons of fluids are injected into over 172,000 wells to enhance oil and gas production, or to dispose of fluids brought to the surface during the extraction of oil and gas resources. These wells are subject to regulation to protect drinking water sources under EPA's UIC class II program and approved state class II programs. Because much of the population relies on underground sources for drinking water, these wells have raised concerns about the safety of the nation's drinking water.
View this complete post...