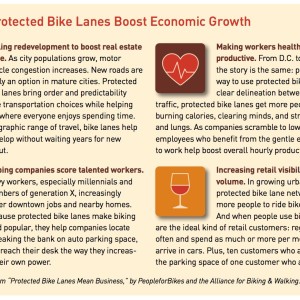 URBAN LAND INSTITUTE
Active transportation was, until recently, the forgotten mode of travel. However, in recent years, investments in infrastructure that accommodates those who walk and ride bicycles have begun to reshape communities. Sometimes called "nonmotorized transportation," active transportation involves human-powered activity, primarily walking and bicycling.
View this complete post...