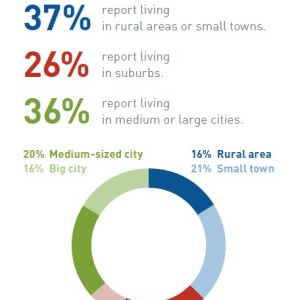 URBAN LAND INSTITUTE
In 2013, ULI published a national survey of Americans' preferences and priorities regarding their communities, housing, and transportation. America in 2013 found that Americans were mostly satisfied with the quality of life in their communities and uncovered a strong desire for compact and mixed-use communities. America in 2015 expands upon the 2013 survey approach with new questions exploring priorities for and barriers around healthy communities and lifestyles.
View this complete post...