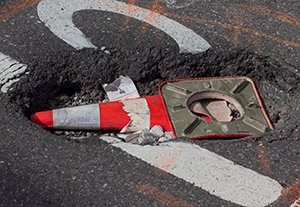 CENTER FOR AN URBAN FUTURE
FOLLOWING THE DEVASTATION OF SUPERSTORM SANDY IN OCTOBER 2012, NEW York City's essential infrastructure needs were made a top policy priority for the first time in decades. The scale and severity of the storm prompted numerous studies to assess the damage and led policymakers to take steps to shore up the city's coastal infrastructure weaknesses. Although that work remains imperative, New York City faces a number of other infrastructure vulnerabilities that have little to do with storm preparedness or resiliency. If left unchecked, they could wreak as much havoc on the city's economy, competitiveness and quality of life as the next big storm.
View this complete post...