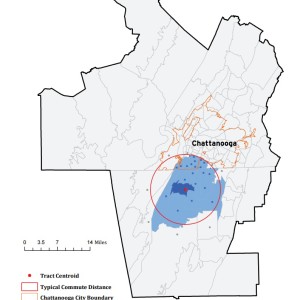 BROOKINGS INSTITUTE
METROPOLITAN POLICY PROGRAM
For local and regional leaders working to grow their economies in ways that promote opportunity and upward mobility for all residents, these findings underscore the importance of understanding how regional economic and demographic trends intersect at the local level to shape access to employment opportunities, particularly for disadvantaged populations and neighborhoods. And they point to the need for more integrated and collaborative regional strategies around economic development, housing, transportation, and workforce decisions that take job proximity into account.
View this complete post...