Posts Tagged 'Streetfilms'
Monday, July 21st, 2014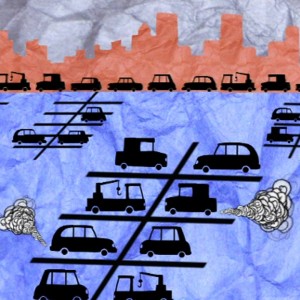 For too long cities sought to make parking a core feature of the urban fabric, only to discover that yielding to parking demand caused that fabric to tear apart. Parking requirements for new buildings have quietly been changing the landscape of how people live. Chipping away at walkable, mixed-use neighborhoods has been a slow process that finally turned cities across the U.S. into parking craters and a few in Europe into parking swamps.
View this complete post...
Polls
Polls
Is the administration moving fast enough on Infra issues? Are Americans prepared to pay more taxes for repairs? Should job creation be the guiding determination? Vote now!
Blog
The Infra Blog offers cutting edge perspective on a broad spectrum of Infra topics. Frequent updates and provocative posts highlight hot button topics -- essential ingredients of a national Infra dialogue.
---