Posts Tagged 'St. Louis'
Monday, July 27th, 2015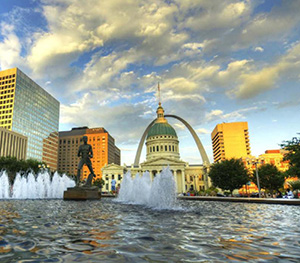 TRANSPORTATION FOR AMERICA
The St. Louis region has done substantial planning to identify key transit projects that will offer more transportation options, improve access to opportunity and attract talent — and the thousands of jobs now relocating to be near that talent nationally. The region has also instituted local sources of transit funding and has utilized those sources to expand transit in advance of further state or federal funding. However, without the identification of a new source(s) of funding, the region cannot move forward with any major expansion to their transit network.
View this complete post...
Polls
Polls
Is the administration moving fast enough on Infra issues? Are Americans prepared to pay more taxes for repairs? Should job creation be the guiding determination? Vote now!
Blog
The Infra Blog offers cutting edge perspective on a broad spectrum of Infra topics. Frequent updates and provocative posts highlight hot button topics -- essential ingredients of a national Infra dialogue.
---