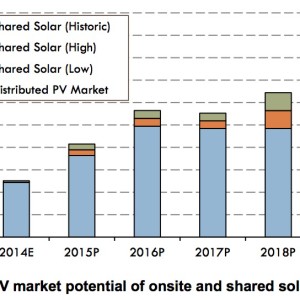 NATIONAL RENEWABLE ENERGY LABORATORY
This report provides a high-level overview of the current U.S. shared solar landscape and the impact that a given shared solar program's structure has on requiring federal securities oversight, as well as an estimate of market potential for U.S. shared solar deployment. Shared solar models allocate the electricity of a jointly owned or leased system to offset individual consumers' electricity bills, allowing multiple energy consumers to share the benefits of a single solar array. Despite tremendous growth in the U.S. solar market over the last decade, existing business models and regulatory environments have not been designed to provide access to a significant portion of potential PV system customers.
View this complete post...