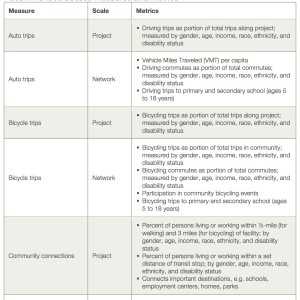 SMART GROWTH AMERICA
AARP
Across the country, government agencies are working to meet residents' demands to be more responsive, transparent, and accountable in decisions and investments. Transportation agencies are not exempt from this call—and they face the additional challenges of dwindling capital and maintenance budgets. Performance measures, in the broad sense, provide a quantitative and, sometimes, qualitative indicator of potential or actual performance of a specific street, a corridor, or of the whole transportation network.
View this complete post...