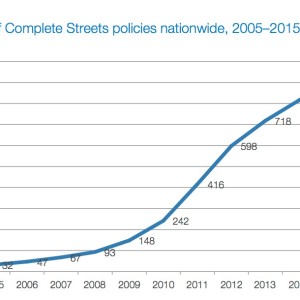 SMART GROWTH AMERICA
In 2015, communities passed a total of 82 Complete Streets policies. These laws, resolutions, agency policies, and planning and design documents establish a process for selecting, funding, planning, designing, and building transportation projects that allow safe access for everyone, regardless of age, ability, income or ethnicity, and no matter how they travel.
View this complete post...