Posts Tagged 'San Diego'
Friday, December 27th, 2013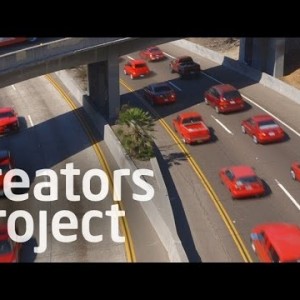 The source footage for this video is a 4-minute shot from the Washington Street bridge above State Route 163 in San Diego captured at 2:39pm Oct 1, 2013. My aim is to reveal the color palette and color preferences of contemporary San Diego drivers in addition to traffic patterns and volumes. There are no CG elements, these are all real cars that have been removed from one sample and reorganized.
View this complete post...
Polls
Polls
Is the administration moving fast enough on Infra issues? Are Americans prepared to pay more taxes for repairs? Should job creation be the guiding determination? Vote now!
Blog
The Infra Blog offers cutting edge perspective on a broad spectrum of Infra topics. Frequent updates and provocative posts highlight hot button topics -- essential ingredients of a national Infra dialogue.
---