Posts Tagged 'Renewables'
Friday, January 6th, 2017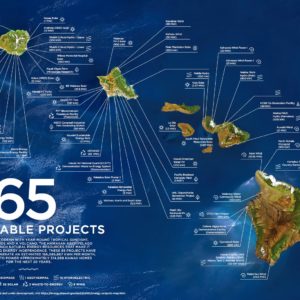 Aiming for 100 percent renewable energy in Hawaii's electricity sector by 2045 was big news last year. It's now time to put those words into action, which will not be an undertaking for the faint of heart. Achieving Hawaii's bold commitments will require even bolder actions – a combination of hard work, innovative thinking and a continuation of the collaboration that has underpinned Hawaii's clean energy transformation to date.
View this complete post...
Polls
Polls
Is the administration moving fast enough on Infra issues? Are Americans prepared to pay more taxes for repairs? Should job creation be the guiding determination? Vote now!
Blog
The Infra Blog offers cutting edge perspective on a broad spectrum of Infra topics. Frequent updates and provocative posts highlight hot button topics -- essential ingredients of a national Infra dialogue.
---