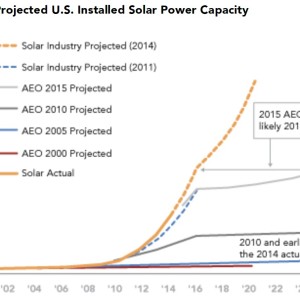 ADVANCED ENERGY ECONOMY INSTITUTE
Questions have been raised about whether renewable energy (RE) and energy efficiency (EE) resources can provide substantial emission reductions at reasonable cost under EPA's proposed Clean Power Plan (CPP). These concerns reflect fundamental misperceptions about the performance and cost of today's renewable energy and energy efficiency technologies, rooted in outdated information and perpetuated by inaccurate official market projections. This paper shows that RE and EE are competitive resources in today's marketplace that will not only be cost-effective mechanisms for CPP compliance but should also be expected to grow strictly on the basis of competitiveness.
View this complete post...