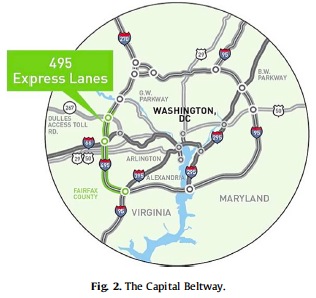 GEORGE MASON UNIVERSITY
How has the 2008 Economic Crisis impacted the design, financing, and construction of highway public–private partnership (PPP or P3) projects in the United States? In December 2007, on the eve of the economic crisis, the Virginia legislature approved a P3 to construct a 14-mile (22.5 km) high occupancy toll (HOT) road (the 495 Express Lanes) to alleviate heavy traffic on the Capital Beltway around Washington, DC. This case study looks at the impact the 2008 Economic Crisis and associated economic challenges between 2008 and 2012 had on this project and considers what governments and other stakeholders should be aware of when implementing P3s during adverse economic times.
View this complete post...