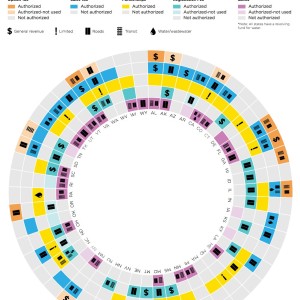 NATIONAL LEAGUE OF CITIES
Most cities are limited in terms of the number and scope of infrastructure funding tools. Cities also face additional implementation hurdles like county administration overlays and voter approval requirements. Of course, cities are marrying the tools explored here with others, but a patchwork of tactics will only take them so far. Cities need a more deliberate approach that recognizes the central role of infrastructure in the success of our nation's economic engines…This report presents a state-by-state analysis and comparison of the local tools to fund infrastructure, including local option taxes and fees, such as sales taxes, fuel taxes and motor vehicle fees, as well as emerging mechanisms like state infrastructure banks and public-private partnerships.
View this complete post...