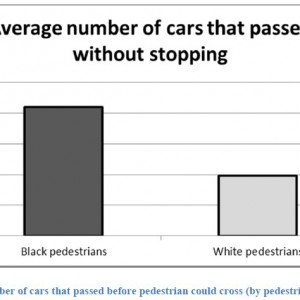 PORTLAND STATE UNIVERSITY
UNIVERSITY OF ARIZONA
Minority pedestrians are more likely to be killed in a motor vehicle crash even after controlling for increased traffic exposure in urban areas, socioeconomic status, and alcohol use (CDC, 2013). One potential and unexplored contributing factor to these disparate outcomes is whether driver behavior differs toward pedestrians by race. Similar to other types of intergroup interactions, roadway interactions between drivers and pedestrians are likely influenced by drivers' subtle racial attitudes and biases. The current study focuses on pedestrians' street crossings, as pedestrians are most vulnerable when crossing traffic lanes.
View this complete post...