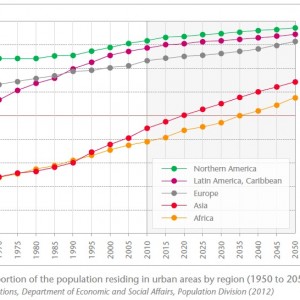 WORLD BUSINESS COUNCIL FOR SUSTAINABLE DEVELOPMENT
Today, more than half of the planet's inhabitants are living in urban areas. By 2050, more than 70 % of the global population will live in cities. The scale and pace of urbanization in the coming decades is unprecedented in human history. The battle for sustainable development will therefore be won and lost in cities. Cities already consume up to 80 % of global material and energy supplies and produce around 75 % of carbon emissions. With current energy- and resource-intensive modes of urban development, the addition of 3 billion more city-dwellers by 2050 is likely to significantly exceed the ecological carrying capacity of the planet.
View this complete post...