Posts Tagged 'Parking'
Wednesday, February 8th, 2017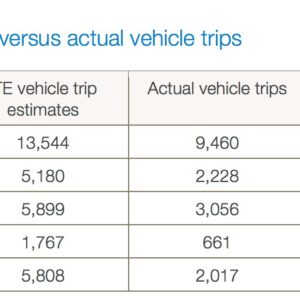 The goal of this study was to determine how much less parking is required at transit-oriented developments (TODs) and how many fewer vehicle trips are generated than standard industry estimates. It is clear that TODs require less parking than development without transit, or transit without development. This study sought to gather information about how much parking is used at TOD to help developers and engineers make more-informed decisions in the future.
View this complete post...
Polls
Polls
Is the administration moving fast enough on Infra issues? Are Americans prepared to pay more taxes for repairs? Should job creation be the guiding determination? Vote now!
Blog
The Infra Blog offers cutting edge perspective on a broad spectrum of Infra topics. Frequent updates and provocative posts highlight hot button topics -- essential ingredients of a national Infra dialogue.
---