Posts Tagged 'Oregon'
Friday, February 27th, 2015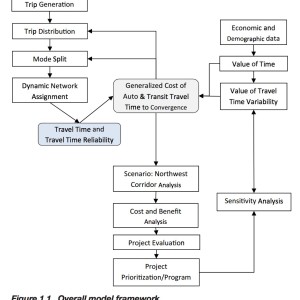 TRANSPORTATION RESEARCH BOARD
More than 10 scenarios were identified and modeled in this project. The analysis results indicate that both bus rapid transit and variable message signs contribute to improved reliability for the Southwest Corridor when the performance over multiple modes and facilities is being considered. Bus rapid transit contributes to improved corridor performance by increased ridership due to higher reliability, and variable message signs contribute to improved corridor reliability by balancing the arterial and freeway flow via information dissemination.
View this complete post...
Polls
Polls
Is the administration moving fast enough on Infra issues? Are Americans prepared to pay more taxes for repairs? Should job creation be the guiding determination? Vote now!
Blog
The Infra Blog offers cutting edge perspective on a broad spectrum of Infra topics. Frequent updates and provocative posts highlight hot button topics -- essential ingredients of a national Infra dialogue.
---