Posts Tagged 'OH'
Monday, June 2nd, 2014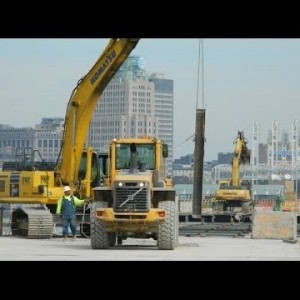 Cleveland's George V. Voinovich Bridge team is leading the way in sustainable construction practices. The project team is using the FHWA INVEST tool to gauge its environmental impact during the project. During construction of the eastbound bridge, the team hopes to reach "Platinum" status – the highest level achievable!
View this complete post...
Polls
Polls
Is the administration moving fast enough on Infra issues? Are Americans prepared to pay more taxes for repairs? Should job creation be the guiding determination? Vote now!
Blog
The Infra Blog offers cutting edge perspective on a broad spectrum of Infra topics. Frequent updates and provocative posts highlight hot button topics -- essential ingredients of a national Infra dialogue.
---