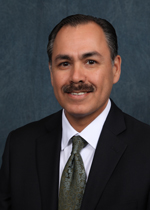 Rudy Malfabon has worked for the Nevada Department of Transportation for more than 25 years. As director, he is responsible for the daily operations of the department that has an annual operating budget of over $800 million and close to 1,750 employees.
"I think that transportation infrastructure is an investment in the economy and it grows the economy. It pays back dividends. Not just the jobs that are created during construction, but the jobs that are sustained by businesses that are improved in access by that transportation."
View this complete post...