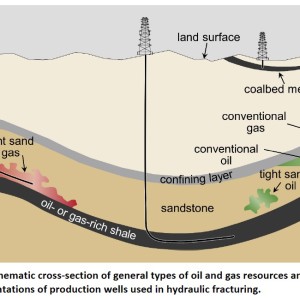 UNITED STATES ENVIRONMENTAL PROTECTION AGENCY
From our assessment, we conclude there are above and below ground mechanisms by which hydraulic fracturing activities have the potential to impact drinking water resources. These mechanisms include water withdrawals in times of, or in areas with, low water availability; spills of hydraulic fracturing fluids and produced water; fracturing directly into underground drinking water resources; below ground migration of liquids and gases; and inadequate treatment and discharge of wastewater.
View this complete post...