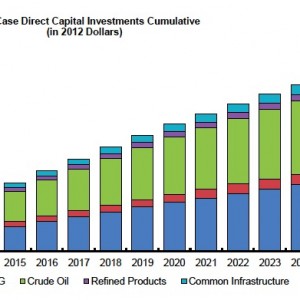 AMERICAN PETROLEUM INSTITUTE
Over the past five years, unconventional oil and gas activity has thrust the nation into an unexpected position. The U.S. is now the global growth leader in crude oil production capacity growth, adding nearly 1.2 million barrels per day (mbd) of capacity over the 2008 – 2012 time period. In addition, the U.S. is now the largest natural gas producer, at 65 billion cubic feet (Bcf) per day. At the same time, unconventional activity is spurring the growth of natural gas liquids (NGLs) production, adding over 500,000 barrels of oil equivalent (boe) per day since 2008. This has brought the total increase in liquids production capacity to some 1.7 mbd since 2008.
View this complete post...