Posts Tagged 'MO'
Wednesday, November 13th, 2013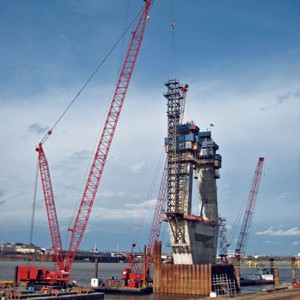 Next year will be better for St. Louis drivers, thanks to the soon-to-be-completed new Mississippi River Bridge. The bridge will make a difference to congestion, safety, and commuting times. The new bridge will be about a mile north of the existing Poplar Street Bridge.
View this complete post...
Polls
Polls
Is the administration moving fast enough on Infra issues? Are Americans prepared to pay more taxes for repairs? Should job creation be the guiding determination? Vote now!
Blog
The Infra Blog offers cutting edge perspective on a broad spectrum of Infra topics. Frequent updates and provocative posts highlight hot button topics -- essential ingredients of a national Infra dialogue.
---