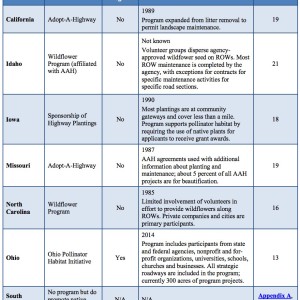 MINNESOTA DEPARTMENT OF TRANSPORTATION
A print survey was distributed to 19 state DOTs expected to have experience with maintaining pollinator habitat on highway ROWs, or partnerships with volunteers to maintain roadside landscapes, to gather information about the development and management of such programs. Representatives from nine Minnesota counties also received the survey to assess pollinator-related activities within Minnesota.
View this complete post...